1442, Chandigarh, Chandigarh, 140603
Reminder: Celebrate skin rejuvenation and skin revival. A top-of-the-line premium range of highly result-oriented products that promote collagen formation and reduces fine lines.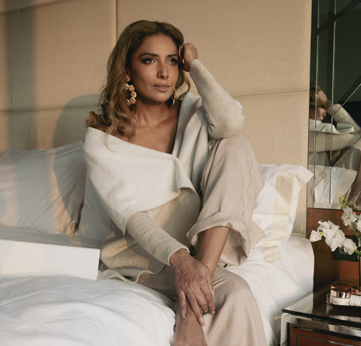 FRESH FORWARD- DEEP HYDRATING CLEANSER (50ML)

Hyper clean, sebum balancing daily cleanser and makeup remover.
VIN ROUGE- RENEWING FACE WASH (50ML)
Restores skin collagen and displays a rejuvenated appearance.
EYEFINITY ALL-IN-ONE UNDER EYE GEL (5GM)
Reduces dark circles, fine lines and puffiness.
O2WOW! OXYGENATING & FIRMING MASK (20GM)
Tackles hyperpigmentation to reveal visibly lifted and brighter skin.
SUPER PEPTIDE TURN-AROUND SERUM (10ML)
Restores youthful firmness and boosts collagen production.
PRO YOUTH SERUM (10ML)
An anti-ageing expert that reduces fine wrinkles and skin damage.
SUPERPOWER- ETERNAL YOUTH CREAM (50GM)
Revives skin overnight for a refreshed glow by day.
Add to Favourite
You might also be interested in the following Izydaisy ads
INR 1999.00
Services
If you are looking for ambulance Services in Delhi, Rohini, Pitampura, Ghaziabad, Faridabad, Badarpur, Bahadurgarh, Noida, Sonipat, or Rohtak by...
INR 111.00
Services
Hiring a Professional Packers and Movers Company might help you save time and money. When it comes to moving, the most time is spent packing. Your...
Services
Demo accounts are designed for investors to experiment with the trading platform and experience the features of trading without any risk. We offer...
Services
The best way to sell hosting to end users is through Windows reseller hosting in India. Clients can make money by reselling top-of-the-line services...